Drive the Track Sale
Saturday, April 28, 2018
9:30 AM -

4:00 PM
Kentucky Speedway - Ticket Office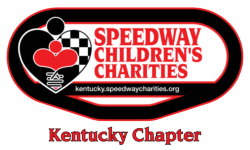 Kentucky Speedway's Drive the Track Sale returns on Saturday, April 28 from 9:30 a.m. until 4 p.m. This event gives guests the chance to experience the track's tough 1.5-mile tri-oval in their personal vehicles.
Guests who make a $40 donation to Speedway Children's Charities at the Kentucky Speedway Ticket Office will be able to drive 3 laps on the track. This is a tax-deductible donation. Guests may also purchase $40 or more on any combination of tickets, camping, Fan Zone passes and/or merchandise. (Prior purchases are excluded.)
For additional information, please contact 859-567-3419. Also, be sure to read the Rules and Regulations that are posted online prior to participating.