6th Annual Pulling for Kids Charity Clay Shoot presented by The NRA Foundation
Thursday, July 12, 2018
9:30 AM -

2:30 PM
Elk Creek Hunt Club - Owenton, KY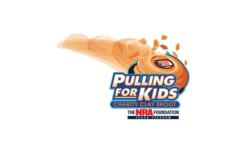 Join us for our annual charity clay shoot and help us raise funds to help children in need in our local area!
DATE: Thursday, July 12, 2018
TIME: 9:30 a.m.-2:30 p.m.
LOCATION: Elk Creek Hunt Club in Owenton, KY
REGISTRATION FOR THIS EVENT IS REQUIRED BY FRIDAY, JUNE 1, 2018! Please complete the online registration form to reserve your team and sponsorship today.
Shotgun Sponsor: $7,500 (2 teams)
Target Sponsor: $6,000 (1 team)
Gift Bag Sponsor: $4,500 (1 team)
Golf Cart Sponsor: $3,500 (1 team)
Ammo Sponsor: $3,500 (1 team)
Beverage Sponsor: $2,000 (1 team)
Awards Sponsor: $2,000 (1 team)
Team of Four (4) Participants Only: $1,650
All sponsorships are exclusive and are first-come, first-served. Therefore, only one of each sponsorship level will be sold. Claim yours TODAY! Details regarding the assets offered in each sponsorship package are available in the document below.
Names of confirmed celebrities who will be in attendance will be provided at a later date.
Contact Dayna Winslette with the Kentucky Chapter for further information -- e-mail: dwinslette@kentuckyspeedway.com; phone: 859-567-3417